2/6/19:
Rowdy will be presenting a new class "Food Safety: The Role of Maintenance" February 6th & 7th, hosted by Middleby Bakery Group in Plano, TX. Click here for details or here to sign up.
11/7/18:
Rowdy, partnering with Middleby Bakery Group, will be presenting "Cost of Maintenance: Building a Sustainable Future" November 7th & 8th at the Bakery Innovation Center in Plano, TX. Click for details here and here to sign up. Look forward to seeing you there!
07/31/18:
Enjoying the opportunity to partner with Middleby Bakery:
"Day 1 is in the books. What a great group of maintenance professionals in attendance. Fully engaged and meaningful dialogue…makes the instructor's job easy! Also a shout out to the Middleby Bakery Group for hosting us in their amazing Bakery Innovation Center!"

07/31/18:
Click here to register for Rowdy's "Maintenance" workshop, hosted by Middleby Bakery Innovation Center.  Attendees can expect to gain strategies to ensure efficient use of available man-power and to achieve maximum maintenance efficiency through effective planning and scheduling. Click here for more information on the class.
04/30/18:
Click here to register for the Executive Leadership Conference in Orlando, Florida to "position your business to provide better customer solutions across the marketplace in 2018".  Click below to see a list of the guest speakers, including Rowdy Brixey
PMMI Executive Leadership Conference Guest Speakers
Check it out…
Rowdy teamed up with BAKERpedia's Lin Carson to discuss run-to-failure practices. Click the link below to listen and check out BAKERpedia.com for recipes, processes, and anything baking related!
BAKED in Science S2E8 Titans I: Cordia Harrington & Rowdy Brixey at ASB's Baking Tech 2018
03/28/18: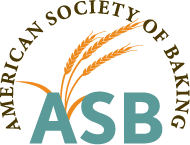 Sign up for Rowdy's latest "Run-to-Failure" workshop located at the LA Hilton in Los Angeles, CA!
12/14/17: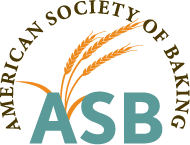 Check out Rowdy's latest class on avoiding run-to-failure and register now! "What is the definition of Run to Failure? The simplest maintenance strategy is to execute run to failure maintenance (also known as "run to fail").  In this strategy assets are deliberately allowed to operate until they break down, at which point reactive maintenance is performed. This is not a good strategy for food plants; this workshop is designed to provide tactical ideas on how to get out of this mode of operation.  Once stabilized plants can begin focusing on preventive maintenance approach."
11/01/17:
Check out some photos from Rowdy's October "Get Out of Run-to-Failure" class in Illinois!